What To Get Your New Boyfriend At Christmas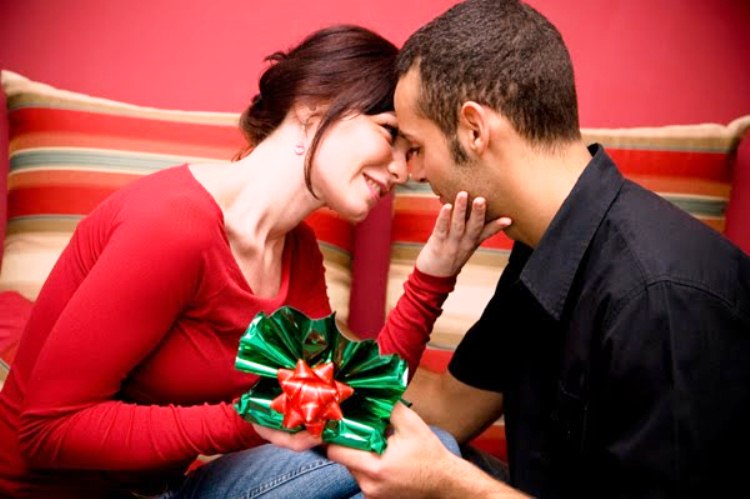 If you've been dating someone exclusively for only a short period of time, as the holiday season approaches you may find yourself wondering what to give him for Christmas. This article will give you some great gift ideas to consider that will be a big hit with the new man in your life.
A new boyfriend is never particularly easy to shop for at any point in the year, but Christmas can be unusually difficult for women who are in a new relationship. This is especially true for people that are in the earliest stages of a relationship and haven't even reached the "I love you" stage of their relationship yet.
This can be really awkward when you're wondering what to get your boyfriend at Christmas that expresses exactly how you feel.
But here's some great news; guys are really pretty simple to shop for!
You may be blown away by this information, but it's actually true and I'd love to demonstrate some easy, cool gifts for you to buy which you can be sure are winners.
Christmas Gift Ideas For Your Boyfriend
Electronics are hugely popular gifts for most men. It's hard to go wrong if you give him the very latest gadget. You can even throw away the instruction book – they don't read it 99% of the time! It's sort of a macho thing. You could also use it as wrapping paper and he probably wouldn't even notice.The new way to a man's heart is the Playstation 4, the Xbox 360, the iPhone or similar products. These are fool proof gift ideas when you're deciding what to get your boyfriend at Christmas!The awesome thing is these days, the prices of these electronics have decreased a great deal. Products which used to cost an entire month's pay don't need to be budgeted for any more. Check out your local electronics store or the local department store such as Target or Wal-Mart to find some of the most competitive prices.

A quick note – when you actually get to the day you'll be giving your new boyfriend his gift, be sure to factor in a little time for him to figure it out and play with it. He'll love you for that! In other words, it's probably not a good idea to be out on a romantic dinner when you give him his gift, because you won't have his undivided attention.

Accessorize your man! Women have become quite adept at accessorizing themselves to add that little extra touch to their overall look. But you can also do this with your boyfriend. Maybe not with fashion accessories, (although some men would be open to that) but you definitely can give him accessories for his vehicle or his electronic equipment.For example, get him a universal car mount holder for his new phone and you've got the combination to his heart! There are tons of accessory options that are "guy-friendly" which give you multiple opportunities to make sure your gift to him is a hit!One of the best things about accessories is that they're typically not as pricey as the larger ticket items in electronics. However, they can be just as important, and if you do the proper research you'll be sure to stun him with your incredible technical know-how.
Here's one of the very best gifts for him: a picture of you. (Just dare him not to like it!) If you really like this idea, give him large sampling of pictures of you in a digital photo frame. Be sure to include some pictures of the two of you together!It's worth getting your picture professionally made and by someone who can tell their lenses from their viewfinders. This will let him see the "very best" you. It's pretty crucial to guys because they love to be able to see your face before they drift off into sleep. And hey, if you're lucky he might dream about you!
Another brilliant idea is a gift card. It's a fantastic way to say that you like him a lot, that you put in some thought about what to get him and wanted him to have something he would truly enjoy. I'm sure you've been there.Gift cards may not be the most personal gifts in the world, but they do show that you put some consideration and thought into what you got for him. Plus, there's the bonus that he can have a bit more choice. A gift card can be a great choice for a relatively new relationship.Pay attention to the stores he frequently shops, (online and offline!) or the ones he mentions in conversation. That can help give you an idea about what sort of card would appeal to him the most. You could even twist this gift idea a little and get him a restaurant gift card. I'll give you 3 guesses about who he'll be taking to dinner.
I hope this has given you some good Christmas gift ideas for him to think about for your new man this holiday season!